Dinner 
Indulge in a culinary journey with our head chef's wonderful seasonal menus featuring the best of local produce.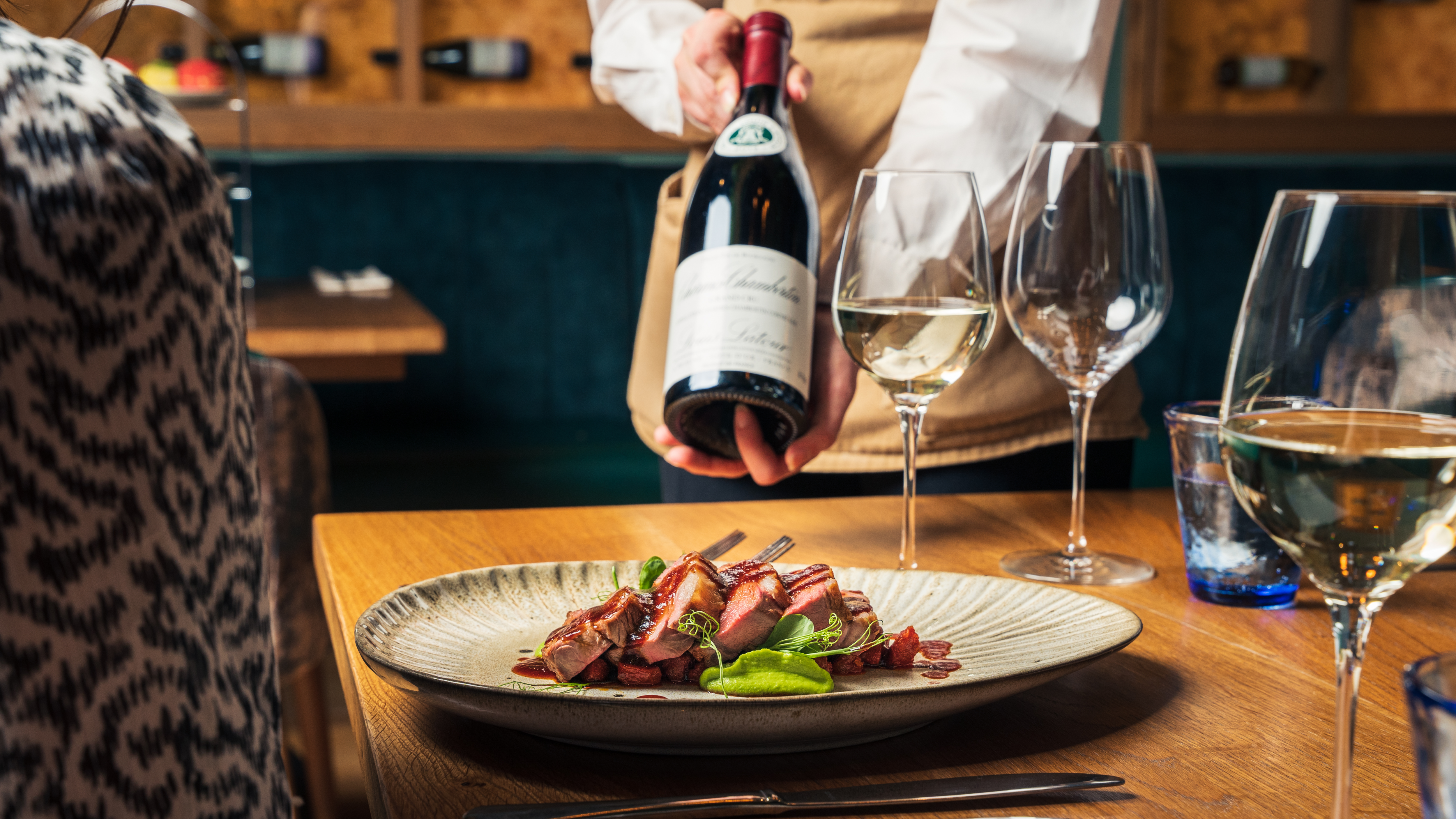 Indulge in an unforgettable dining experience at Llanerch Vineyard, where our Head Chef creates imaginative and delicious seasonal menus using only the freshest and finest ingredients sourced from the fields and waters near us. 
Our trusted suppliers provide us with daily deliveries of the most succulent meats, freshest fish and most vibrant fruits and vegetables, guaranteeing that every dish on our menu is of the highest quality. Our expert team is also available to help you pair your meal with our carefully selected wines, including our own Cariad range made from Llanerch grapes.
While we will do our best to accommodate dietary requirements with advance notice, please note that we are not a vegan restaurant. As the sun sets and the temperature drops, dinner is served inside only, but you are welcome to arrive early and enjoy a drink on the terrace before your meal.
Please note, we are not a vegan restaurant and payment is accepted via card only.