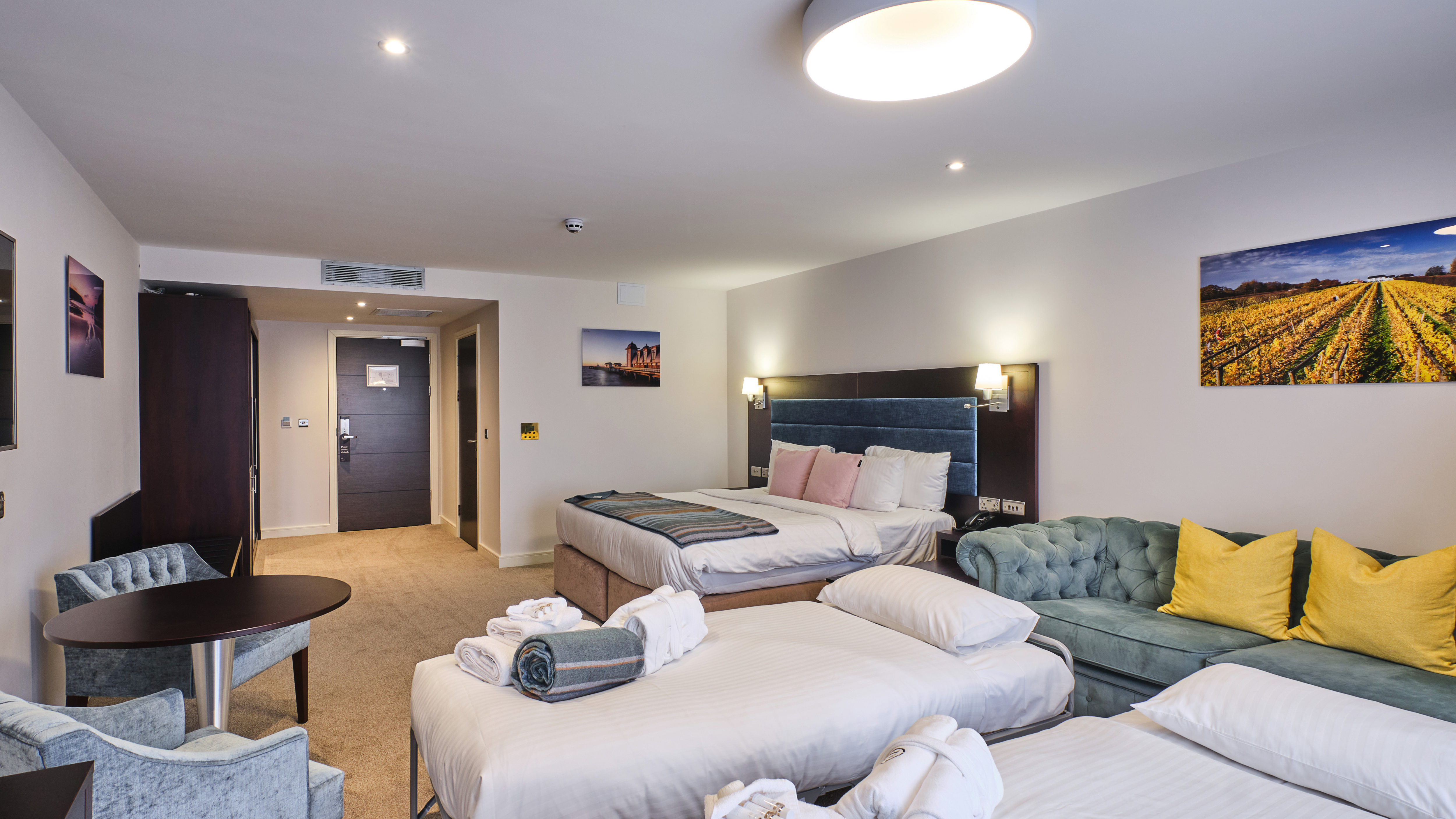 Looking for the perfect family getaway? Look no further than our Family rooms, located on the ground floor for your convenience. Each room features a luxurious king-size bed, providing the ultimate in comfort and relaxation for parents. In addition, our Family rooms can accommodate up to two extra beds for children, ensuring everyone has a comfortable and restful night's sleep. Our Family rooms are designed to provide the perfect balance of space and comfort for your family, making them the ideal base for your next family adventure. Book your stay now and enjoy a memorable family holiday.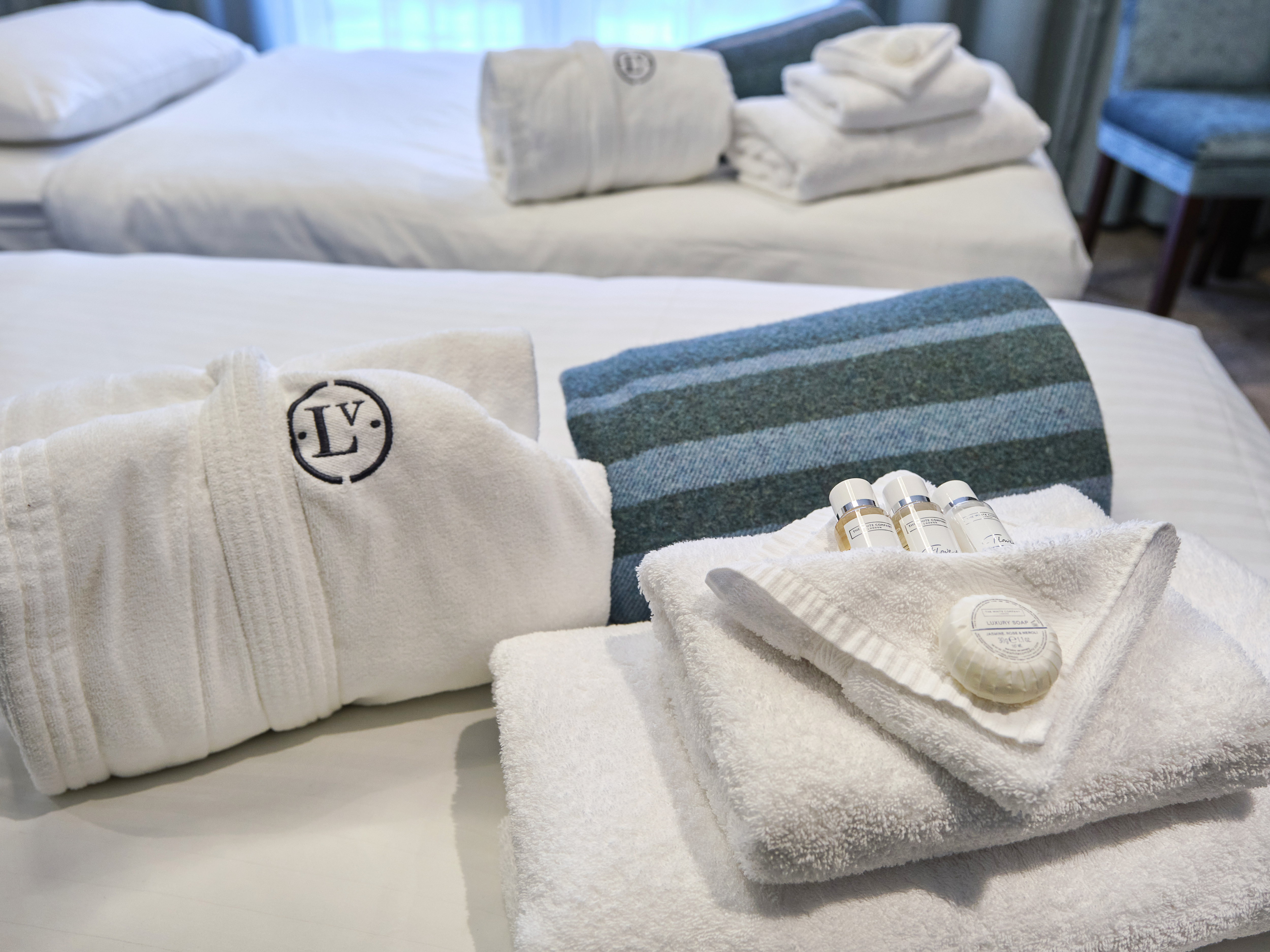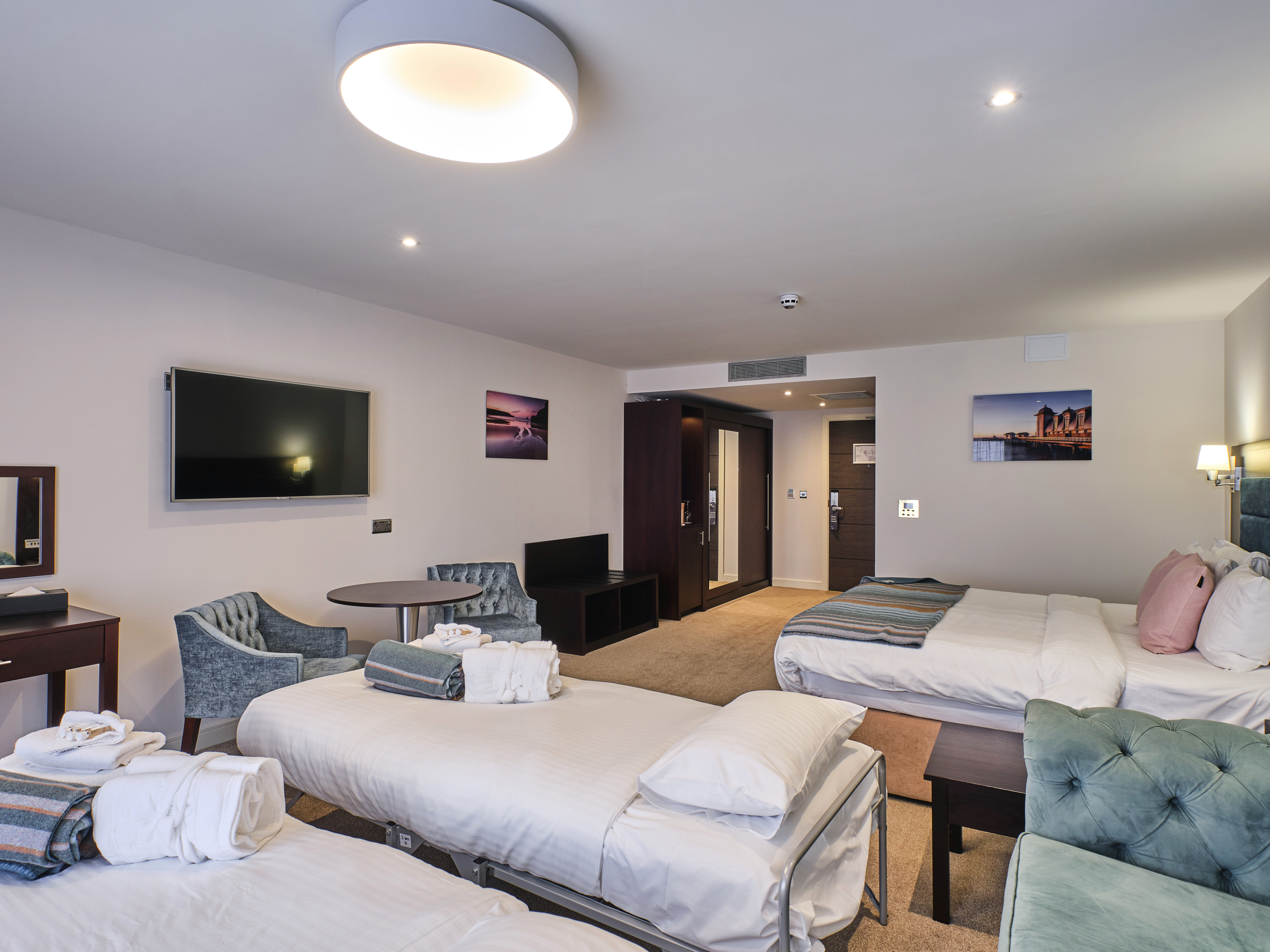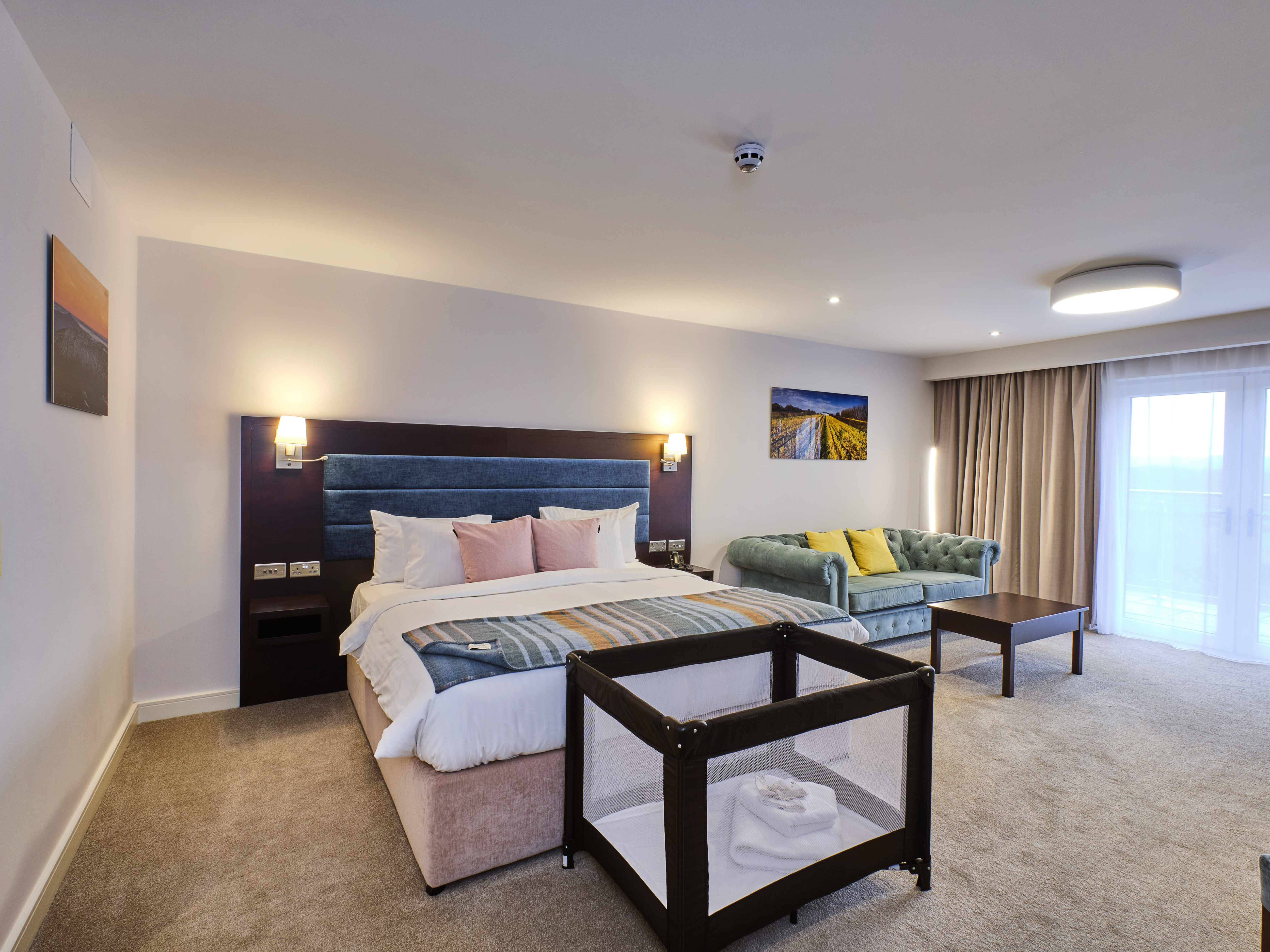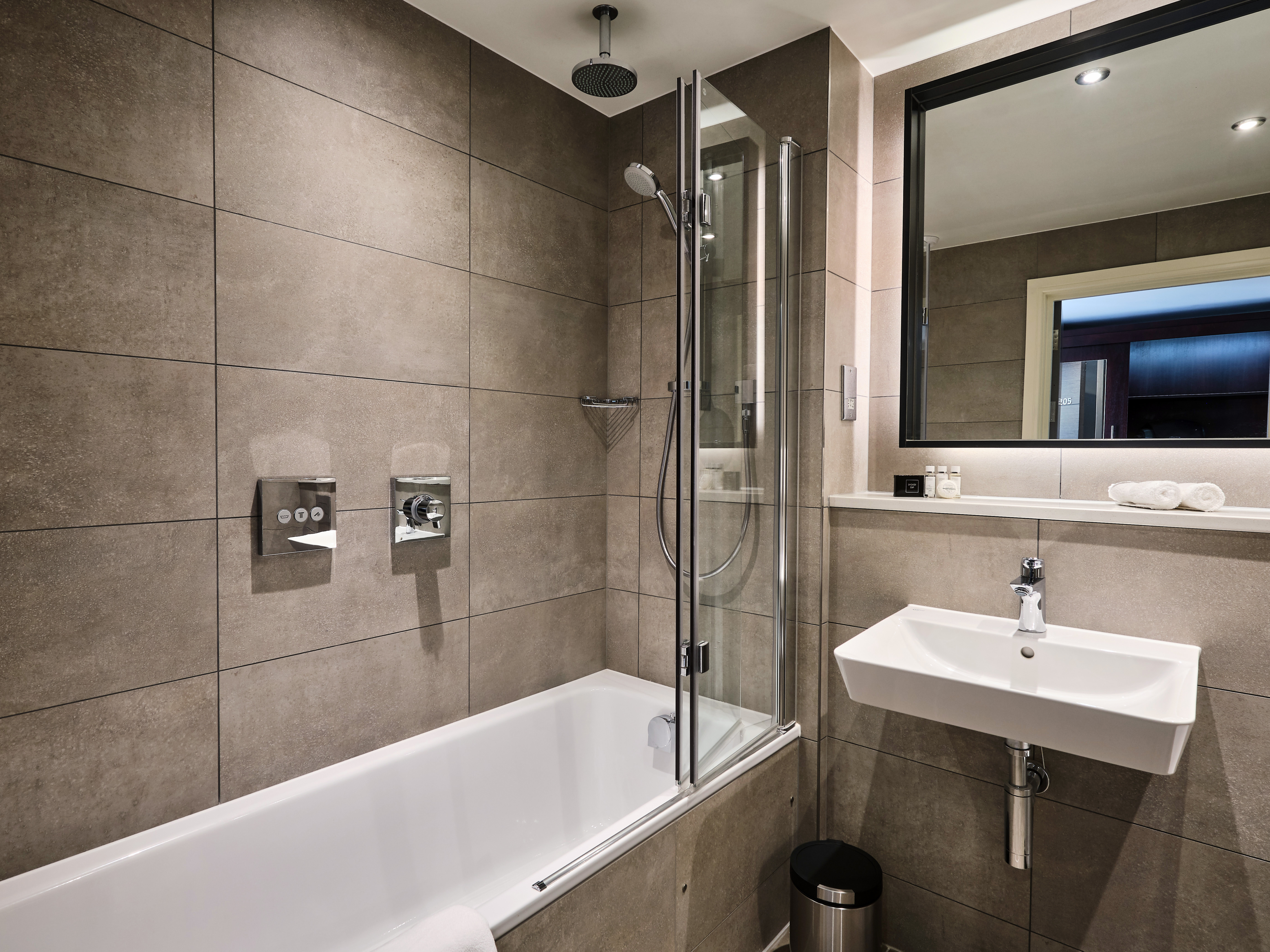 Extra Beds

Experience the ultimate in family comfort with our spacious Family Rooms, located on the ground floor for your convenience. Our rooms feature a luxurious super king-size Respa bed, dressed with deluxe bedding and cozy Melin Tregwynt wool blankets, perfect for a restful night's sleep. You'll also love our large Chesterfield sofa and seating area, perfect for lounging with your family. For your children's comfort, we can add up to two additional beds, either z-beds suitable for children up to 13 years old or a crib, based on your preference. Please inform us of your preference prior to your stay to ensure we can accommodate your needs. Discover the ultimate in family comfort with our Family Rooms - book now for an unforgettable family experience.

Bathroom

Indulge in the ultimate bathroom experience with our state-of-the-art bathrooms. Each bathroom features a luxurious rainfall shower over the bath, providing the perfect combination of relaxation and rejuvenation. To ensure your complete comfort, we've selected the finest bathroom products from The White Company, designed to provide an invigorating and refreshing experience. After your soak, wrap yourself up in our extra soft bath robes, ideal for cozying up and unwinding in style. At Llanerch, we understand that every detail matters, which is why we've gone above and beyond to ensure that every aspect of your stay is nothing short of perfect. Book your stay now to experience the ultimate in relaxation and luxury.

The Little Touches

At Llanerch, we place great importance on ensuring a memorable stay for every guest, including the youngest members of your family. Our rooms are equipped with thoughtful touches such as cosy blankets, pillows, and a range of entertainment options like books and games, all designed to make your child feel completely at home. To guarantee a comfortable setting for your family adventures, the temperature in these rooms is controlled by air conditioning. We've meticulously attended to each detail to make sure your family enjoys every moment of your time with us. Reserve your room today to discover the pinnacle of family comfort and convenience.