Accessible Rooms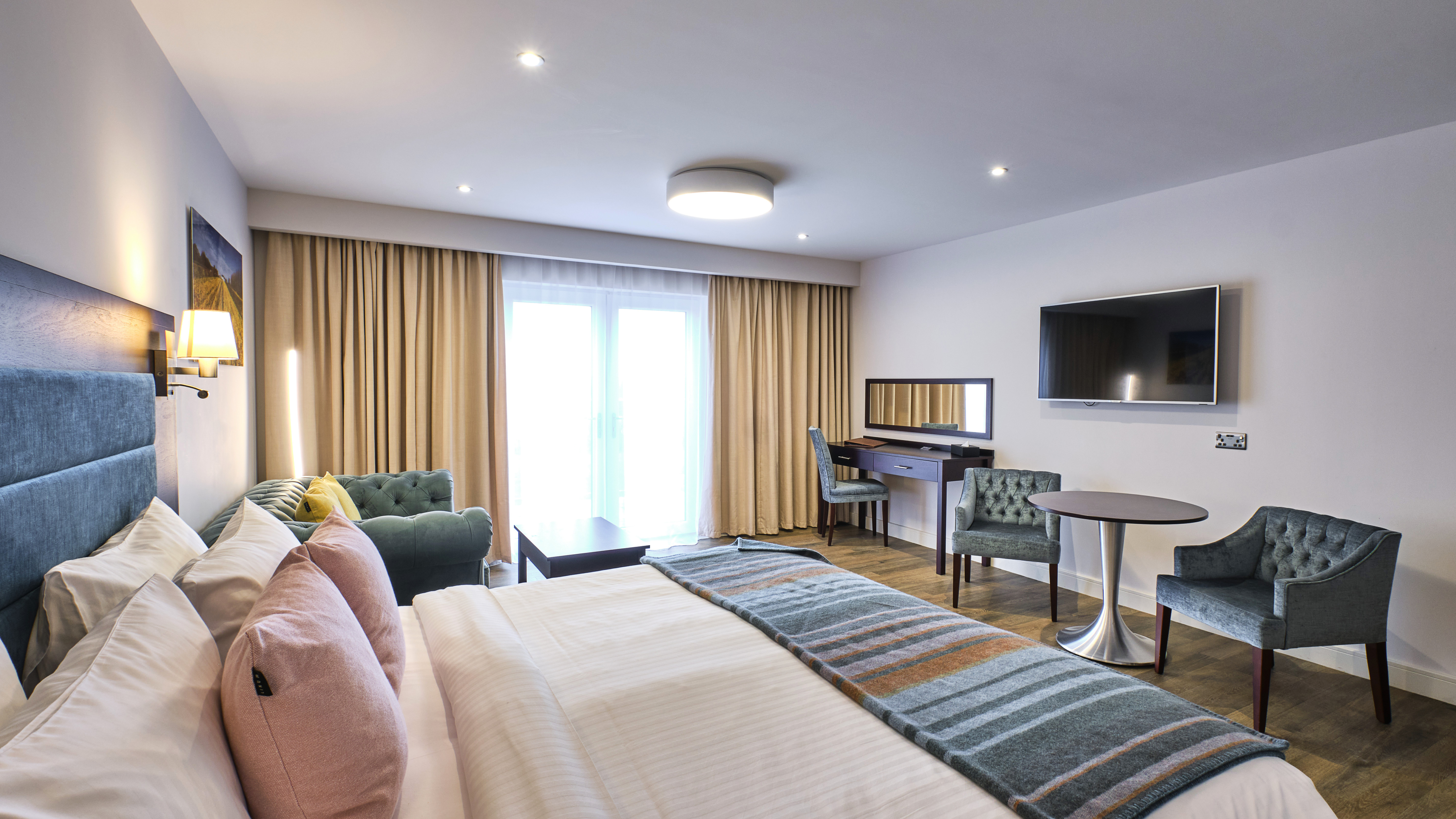 Our Accessible Rooms, located on the ground floor of our recently constructed hotel building, boast spacious interiors with hard floors throughout, making them easily accessible and convenient for all guests. Enjoy seamless access to all areas of the hotel, including our top-notch restaurant and elegant bar, from the comfort of your Accessible Room. Experience comfort, convenience, and accessibility like never before by booking our Accessible Rooms today.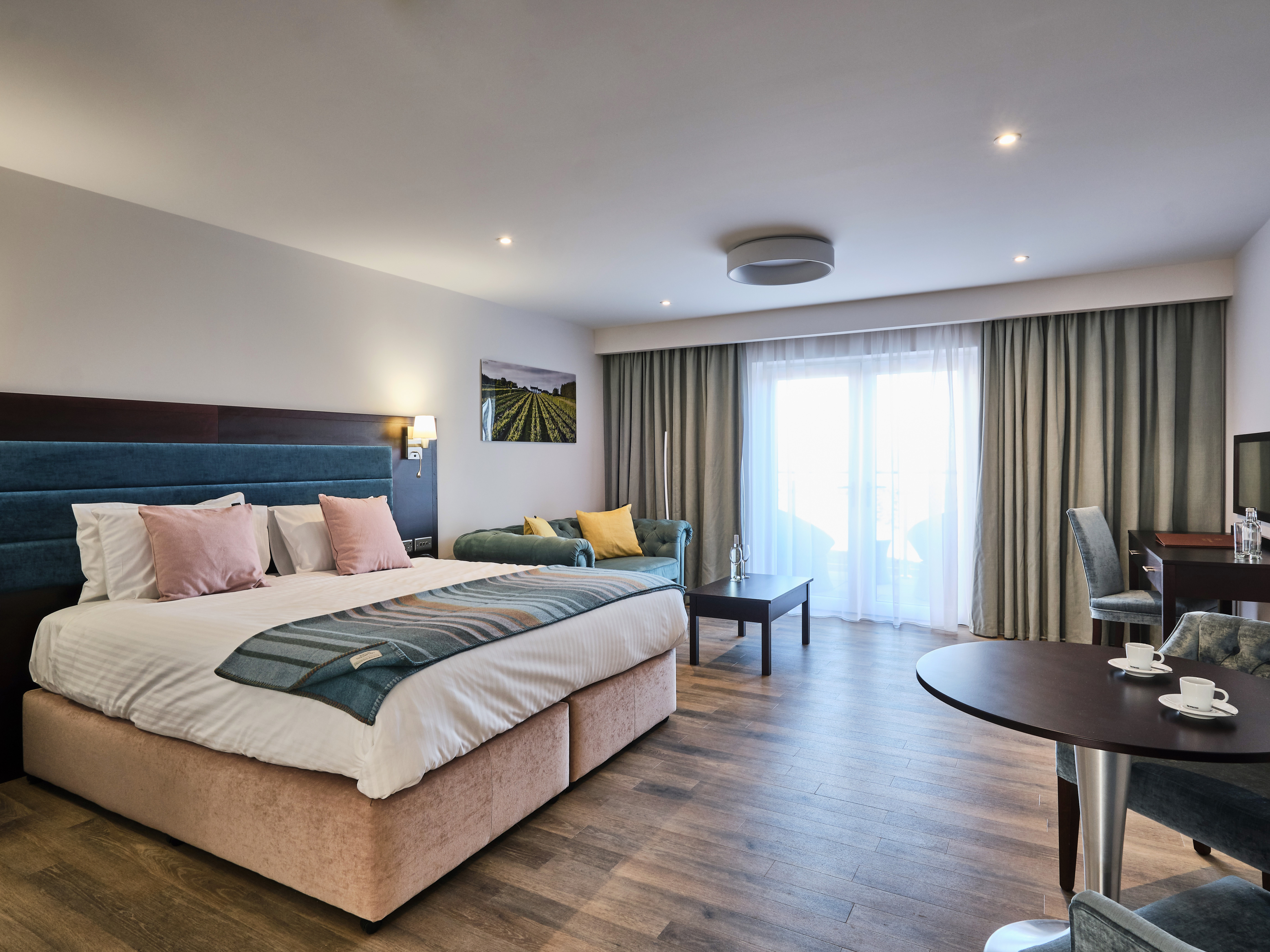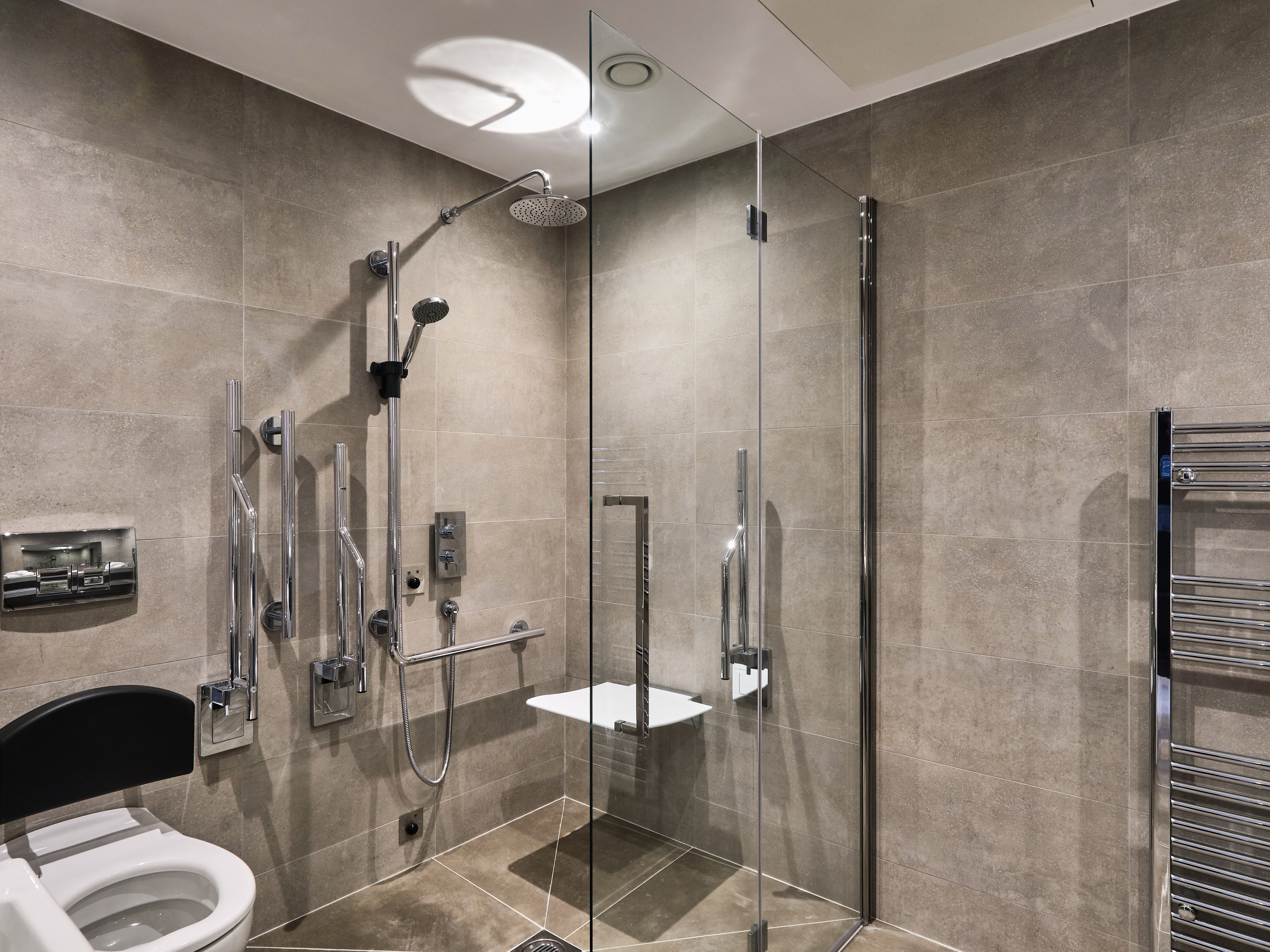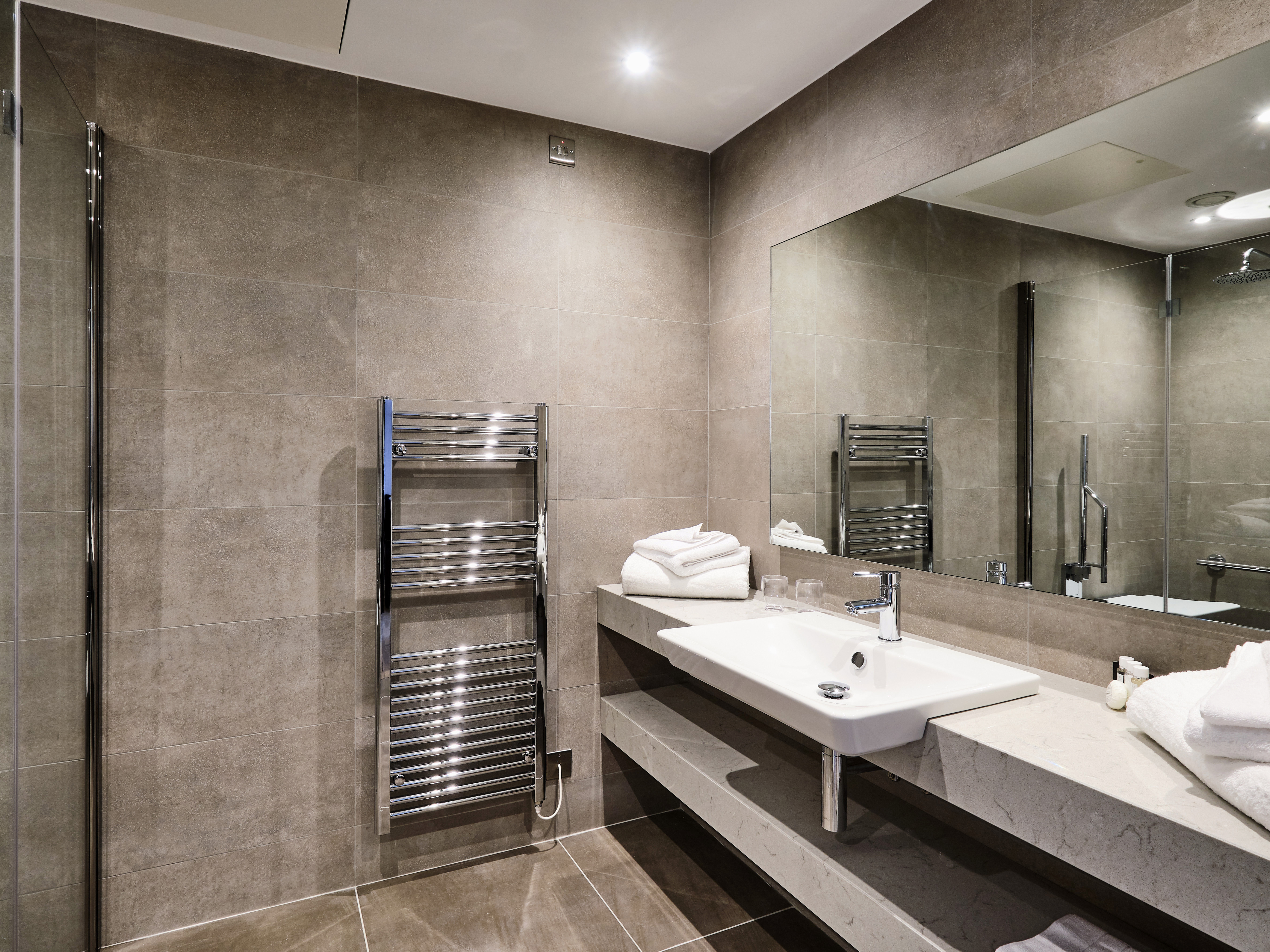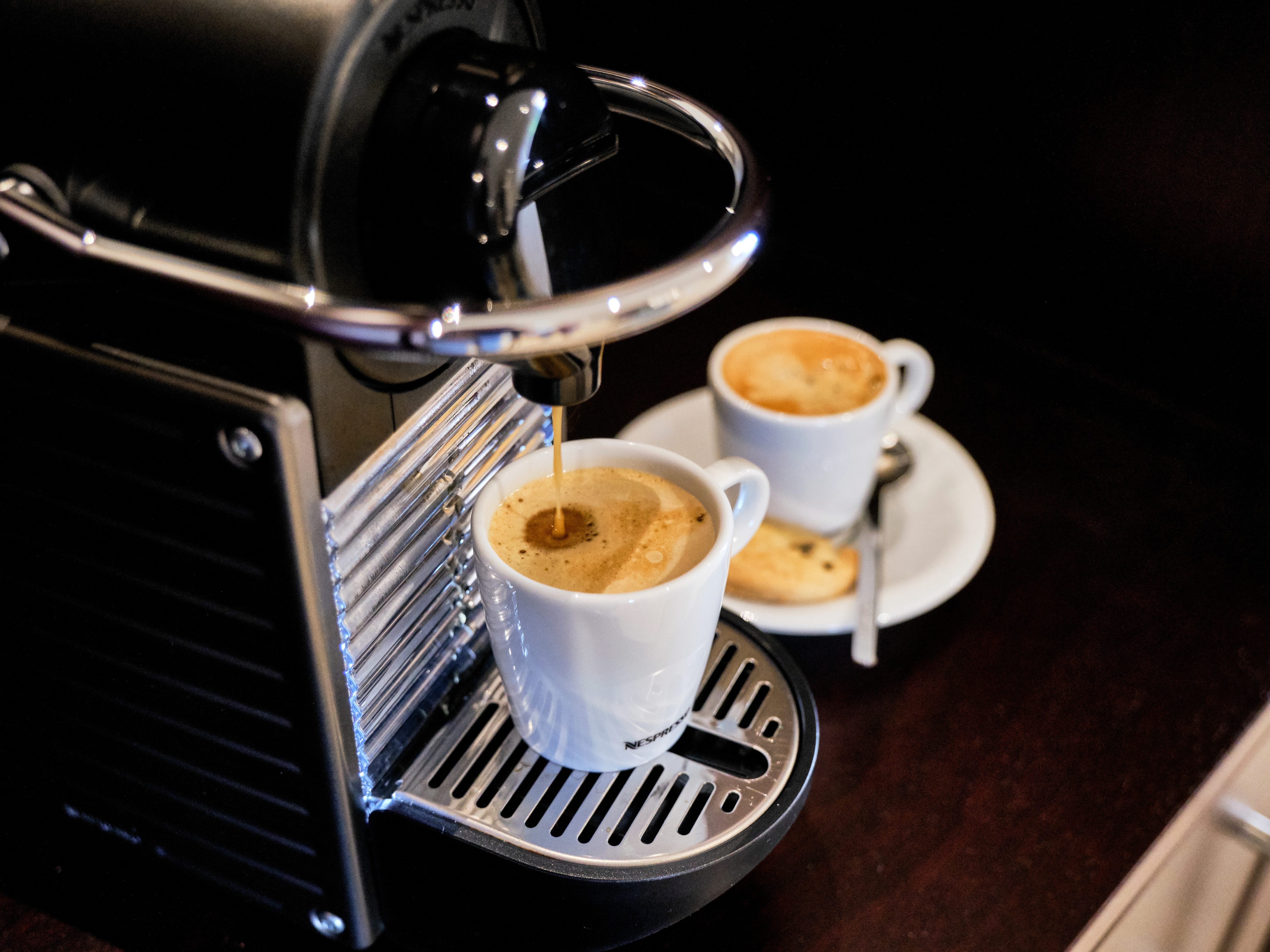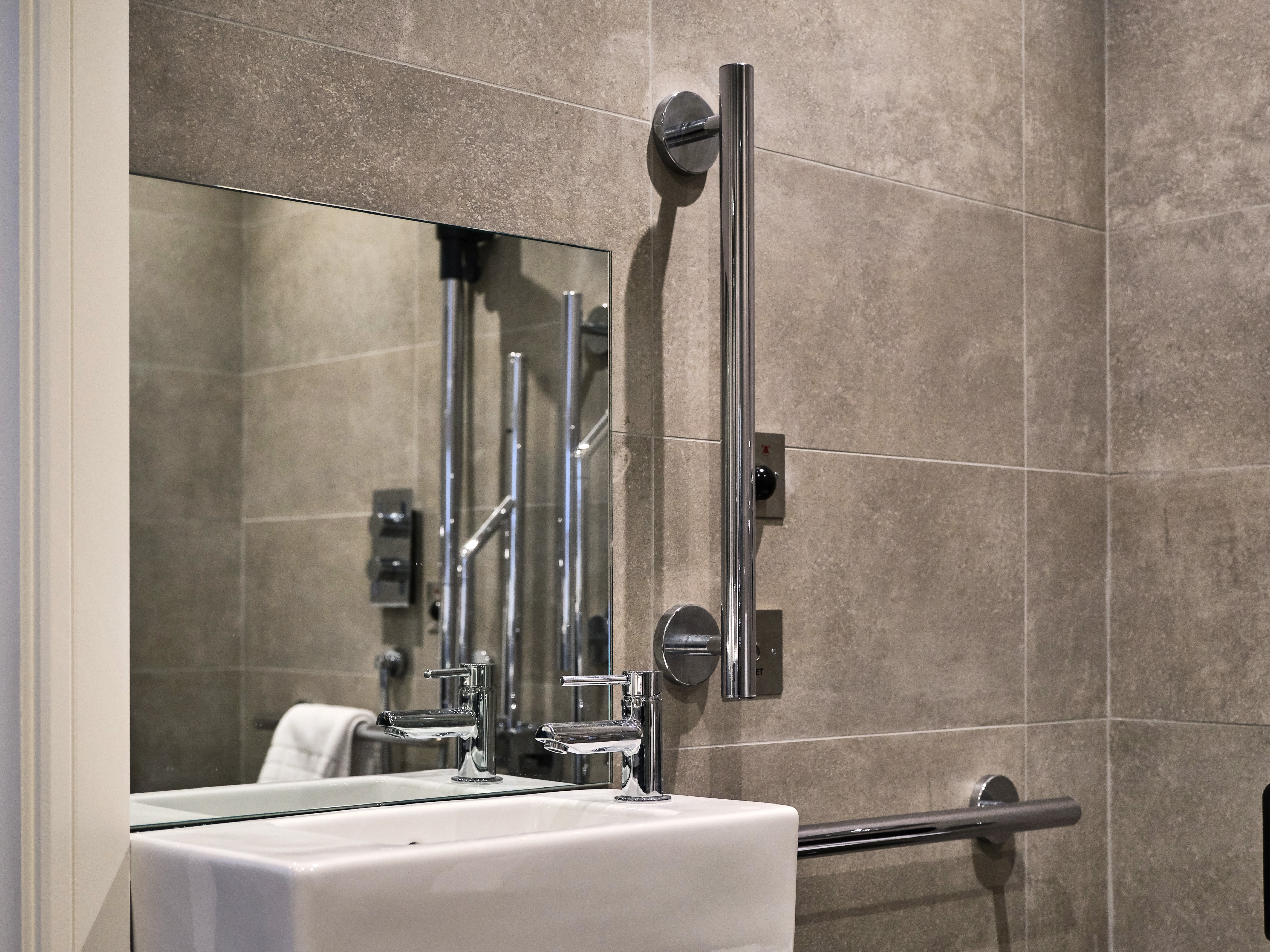 Luxurious bed

Indulge in unparalleled rest and relaxation with the opulent king-size bed in our rooms. Crafted for your maximum comfort, each bed is adorned with luxurious bedding to guarantee a blissful night's sleep. Further enhancing your experience, Linum cushions and a Melin Tregwynt throw bring added sophistication and texture to the sleeping area. For your year-round comfort, these rooms benefit from air conditioning to both heat and cool the space. Every detail has been meticulously considered to offer you an incomparably restful stay.

Accessibility Features

Our rooms have been thoughtfully designed to provide guests with accessibility features, ensuring that everyone can enjoy a comfortable and relaxing break. With hard floors throughout, our rooms are easily accessible for those with mobility needs, and our wet room shower provides additional accessibility for those who require it. Whether you're looking for a quick getaway or an extended stay, our rooms have everything you need for a relaxing and rejuvenating experience. Book your stay now and discover the perfect balance of comfort and accessibility.

Countryside Views

Immerse yourself in the breathtaking beauty of the Welsh countryside. With floor-to-ceiling windows, you can take in panoramic views from the comfort of your own room, allowing you to fully immerse yourself in the serene surroundings. Whether you're looking to relax after a day of exploring or simply taking a moment to unwind, our rooms provide the perfect haven for your retreat. Experience the ultimate in relaxation and take in the stunning views - book your stay now.