Elevate your stay to a luxurious level by choosing our Courtyard Rooms. These refined rooms are nestled on the ground floor of our exquisite, original farmhouse. As a guest, you'll be delighted to find that every detail has been thoughtfully considered to ensure your absolute comfort and convenience. Indulge in the ultimate experience with easy access to our exceptional restaurant, elegant bar, and stylish guest lounge, all just steps away. Discover an unparalleled level of sophistication and refinement with our Courtyard Rooms.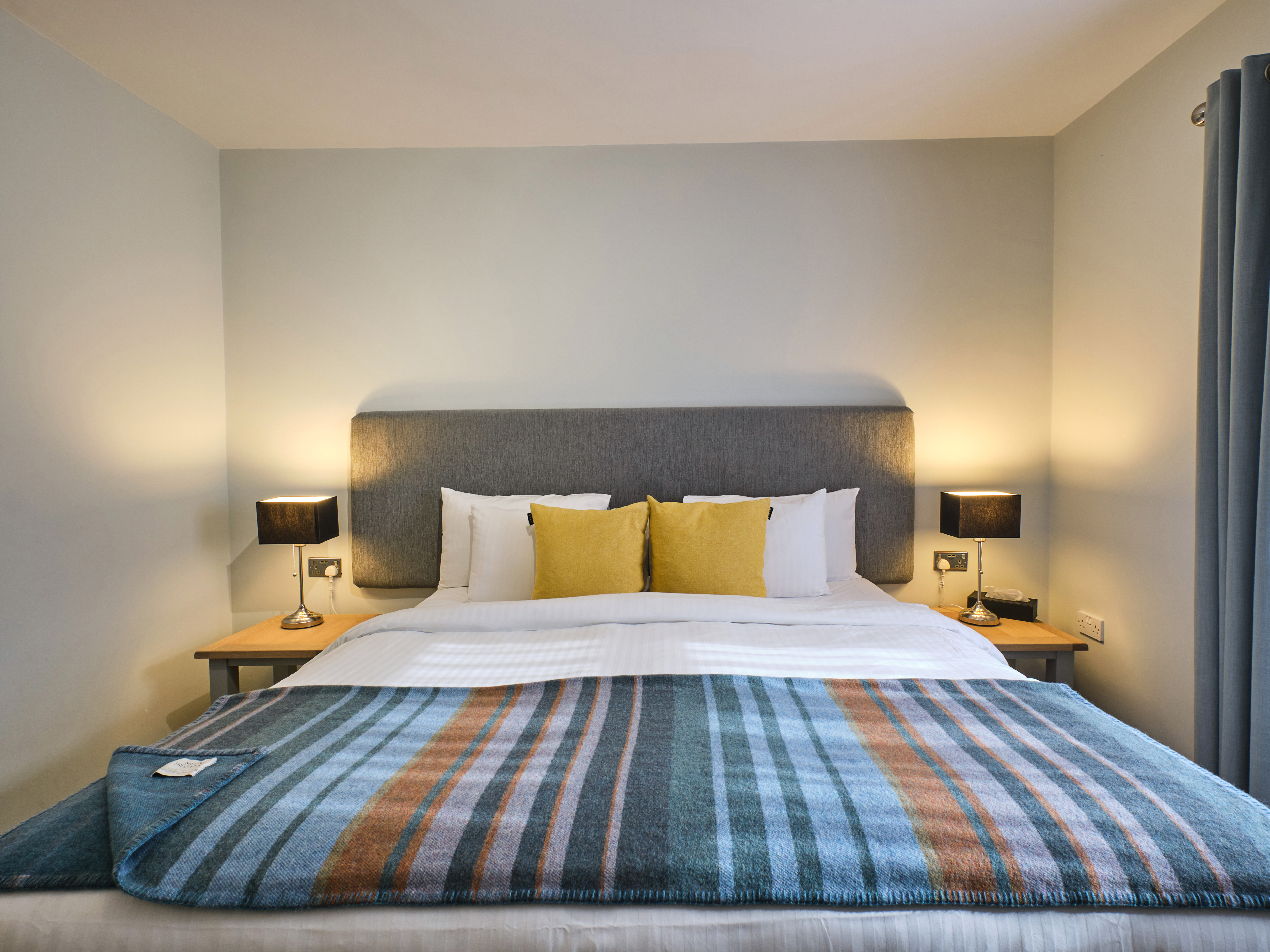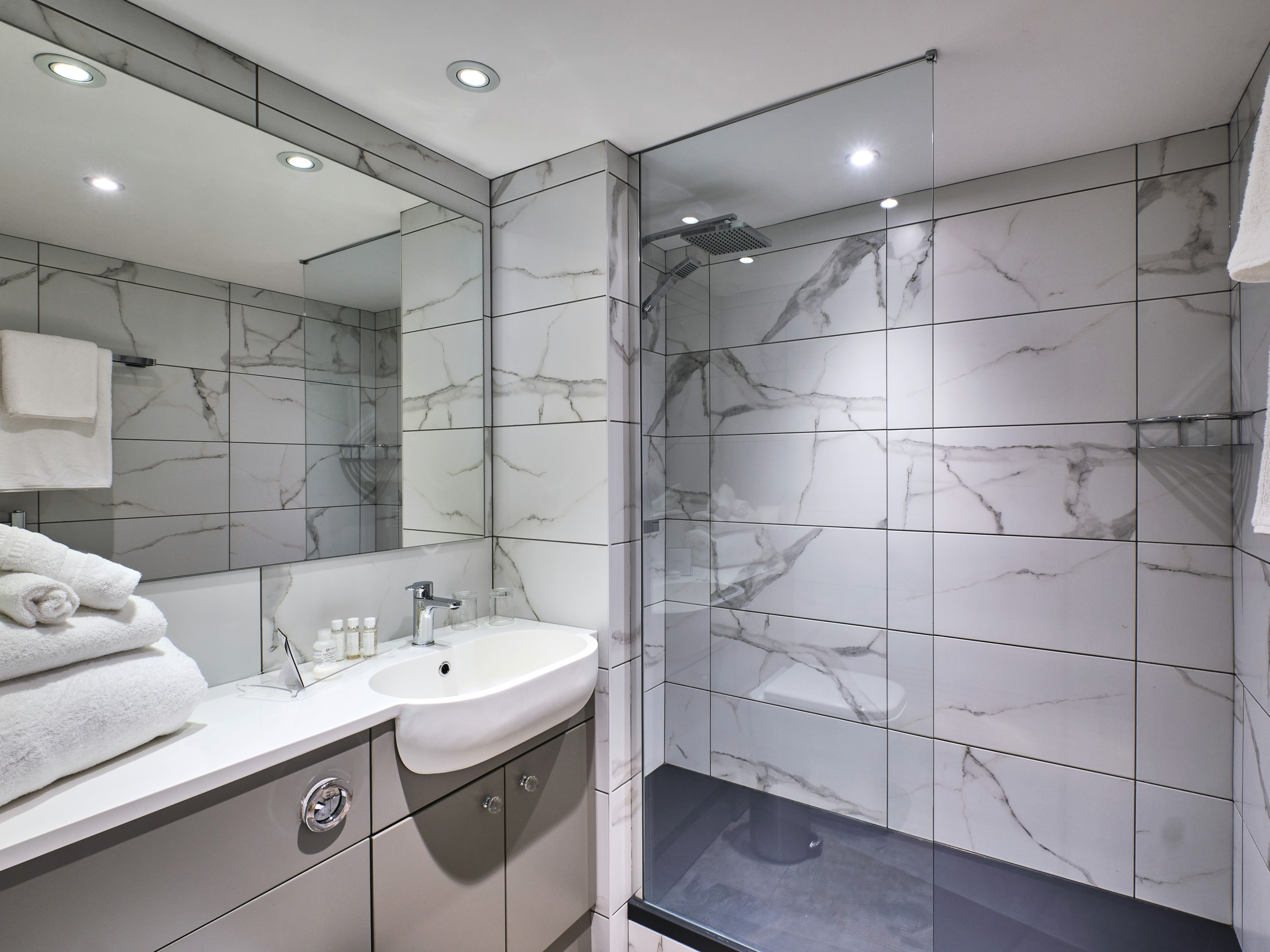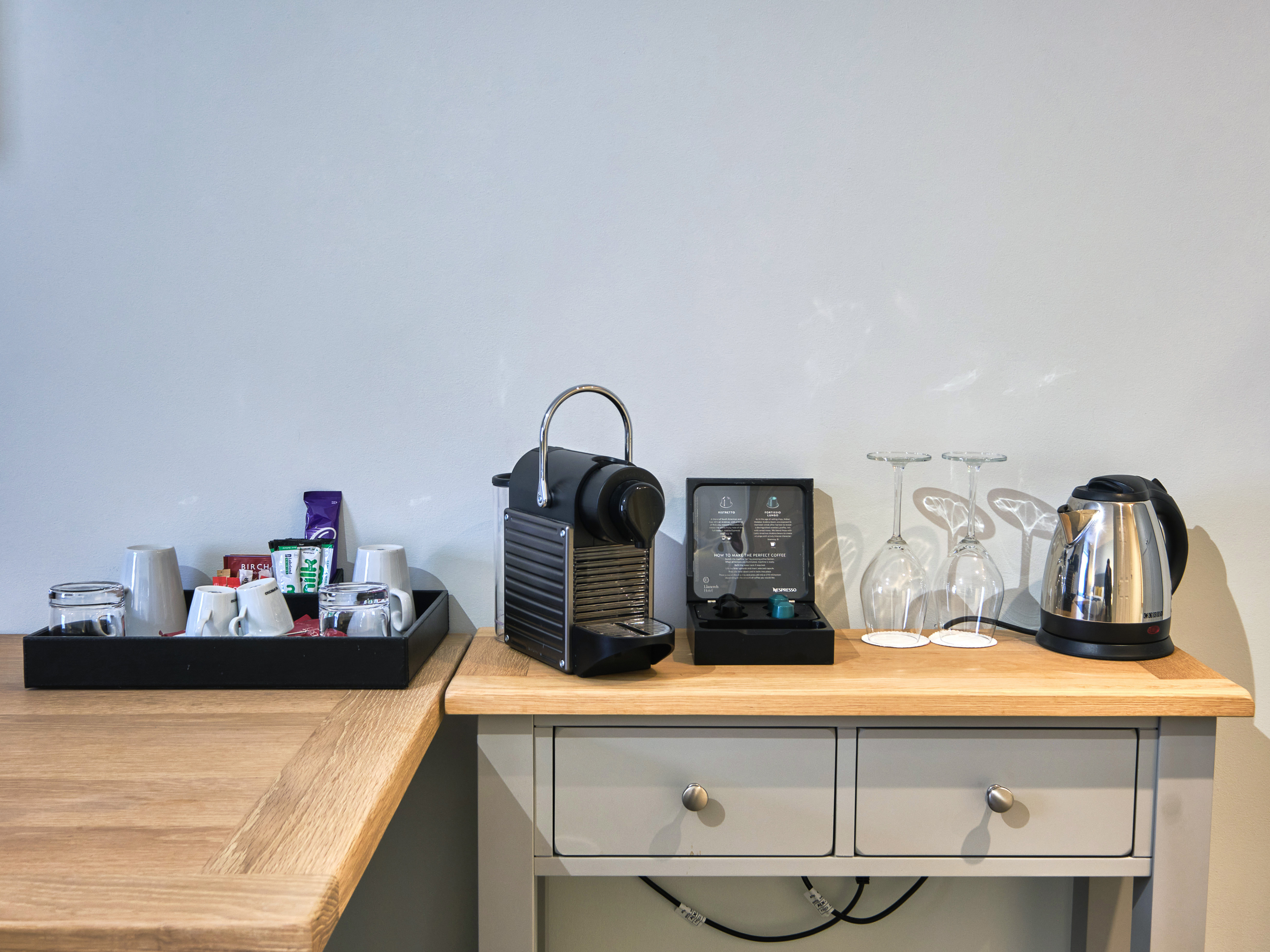 Bedroom

Enjoy a restful slumber in our Courtyard Rooms, outfitted with lavish Respa super king-sized beds and adorned with luxurious linens for unparalleled comfort. Require twin beds? We've got you covered; our flexible bed configurations can easily be adjusted to suit your needs. Please note that these rooms are equipped with central heating but do not offer air conditioning. Reserve your stay now for a supremely comfortable and luxurious experience.

Bathroom

Our Courtyard Rooms are designed with your ultimate comfort and indulgence in mind. Treat yourself to a truly luxurious shower experience with our state-of-the-art walk-in showers, providing the perfect blend of relaxation and rejuvenation. We're committed to sustainability, and our bathroom amenities reflect that. Each of our carefully selected sustainable products features premium ingredients and fragrances, packaged in eco-friendly materials. And after your shower, wrap yourself up in one of our extra-soft, plush bathrobes, perfect for cozying up and unwinding in style. Discover the ultimate in bathroom indulgence with our Courtyard Rooms, and book your stay today for an experience you'll never forget.

Location

Our Courtyard Rooms are the epitome of convenience, being situated on the ground floor of our historic farmhouse and offering easy access to all of our exceptional amenities. Whether you're looking to enjoy a delicious meal at our restaurant, unwind with a drink at our elegant bar, or simply relax in our stylish guest lounge, everything is just a stone's throw away from your room. Plus, with no stairs to navigate, our Courtyard Rooms are easily accessible for all guests. Enjoy the ultimate in convenience during your stay and book our Courtyard Rooms now.